TTE Technician, High Power Converters
Brekstad, Norway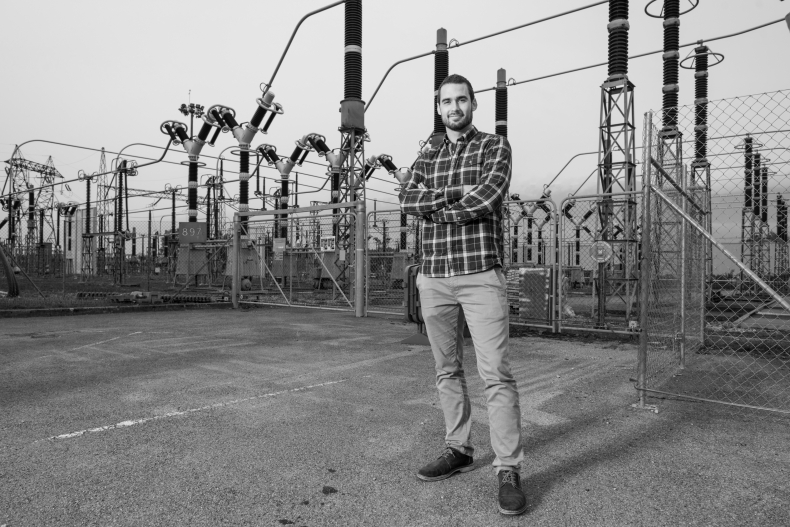 "Hi! My name is Markus and I come from Norway, from a little town called Brekstad. I was first an apprentice electrician, and got my diploma in 2010. I then joined the army for a year as a technician on CV90 tank weapon systems and also joined Operation Afghanistan for 6 months as a technician supporting a task unit for repairs on diesel generators and light vehicles. After working as electrician for one year, I then went to Trondheim Technical College for 2 years to study electrical power distribution as I wanted to know more about the theory around what I do."
How did you find out about the CERN TTE programme?
I had heard of CERN before but always thought it was just for physicists, when I realised this wasn't the case: it's now obvious to me that they need all kinds of profiles. When we found out a person from CERN was visiting our college, we thought it was really cool and we starting looking into what jobs were on offer and were surprised at the variety. I hadn't realised!
Many in the class talked about applying to the TTE programme he had presented, but the process required quite some investment for references etc. so only 3 or 4 of us applied.
Did you have any hesitations?
Right now it's hard to get a job in Norway owing to the oil crisis: many offshore engineers return to land jobs and clearly there aren't enough jobs to go around. I was really lucky to get the TTE, I would have taken it anyway, great opportunity. The downside is my girlfriend stayed in Norway but she visits me frequently & I live close to Geneva airport.
So what do you do here at CERN?
I'm working in the High Power Converter section of the technology Department, on a large oil consolidation project for replacing oil transformers, and this is driven by environmental considerations. We're reviewing about 200 transformers, and figuring out which are in good or bad states to replace them with dry transformers. Some will be too big and the technology won't follow but we're doing all we can. I work in a team, supervising and planning, organising logistics to remove and replace the transformers. It's really great to put the theory into practice. I will also be working with another colleague on a High Voltage test bench for the SPS magnets, and doing some commissioning on Cast resin transformers, as well as testing they're in working order once installed.
What were the challenges when you arrived?
The language: it's a bit challenging. I just started the French course, our meetings are in French, some don't speak English. I didn't expect this difficulty, I thought it would be more international, and it is in other parts of CERN: it's the nature of this particular group. I think it's worth taking some lessons before coming. At the start, there was also a lot of paperwork to do and finding the buildings and places, but that was helpful in getting to know the area.
What are the highlights of working here?
You get to know a lot of people, from different countries, I'm with at least 3 or 4 different nationalities around me daily. They're all really nice people in the team. There are so many people who know so much here that if you need something there is always someone you can ask. It's amazing to see so many new things that I had never seen before.
Any particular messages to other aspiring technicians out there?
It's a really good way to learn and experience new things, so many people you can learn from. You don't get that opportunity often, don't miss it, you won't get it twice.  
When I realised I had the job I was so surprised, I just had to take it, I didn't think I'd get another chance.
So just do it! You will grow as a technician, engineer whatever you are.
It means so much to me and I will do my best to prove that I am good for the job, I will work hard to get things done, I feel very motivated and the weather is better here than in Norway of course!
How cool is that?