Imagine... Working in a place like nowhere else on earth.
In addition to an exciting career opportunity, CERN offers a comprehensive benefits package like no other. People here enjoy living a truly cosmopolitan life, in the heart of Europe. The environment offers a myriad of leisure activities with excellent benefits, great remuneration and the freedom to work flexibly, it's not just the work and atmosphere that makes people enjoy their jobs, it's the tangible elements that they receive too.
A great place to live
CERN is located right on the border between France and Switzerland giving the option to its employees to live in either country. Whether you choose the scenic French countryside or the beautifully diverse city of Geneva (and its own wonderful countryside!) you will benefit from a top rated quality of life. The Geneva airport is situated only 15 minutes away and top European destinations are within a few hours' reach.
And you will get to practice your language skills! CERN is a bi-lingual Organization whose official working languages are English and French. Living in the area will be a great opportunity to learn one of the two if you don't already speak it. With people of over 100 nationalities working side by side, it is a rich multi-lingual and multi-cultural environment.
As diverse as it gets
CERN's Diversity Policy is anchored in CERN's Diversity value of "appreciating differences, fostering equality and promoting collaboration", through a work environment based on mutual respect and exchange. Further information can be found on the Diversity and Inclusion website.
An enviable work-life balance
People at CERN benefit from 6 weeks' paid holiday as well as 2 weeks' Christmas Shutdown. The reference working week is 40 hours and the working day is 8 hours. Employees are entitled to annual leave of 2.5 working days per month of service. Other special leave includes maternity, paternity and adoption leave, as well as Home Leave for some Staff Members. There is also the possibility to purchase additional leave to allow for some flexibility in working hours.
All the clubs you can imagine
From music to sports to photography the list goes on and on. You can't help but find something that floats your boat (maybe the yachting club?).  Find here the full list of CERN clubs.
One of the winning teams of CERN's annual Relay race organised by the Running club: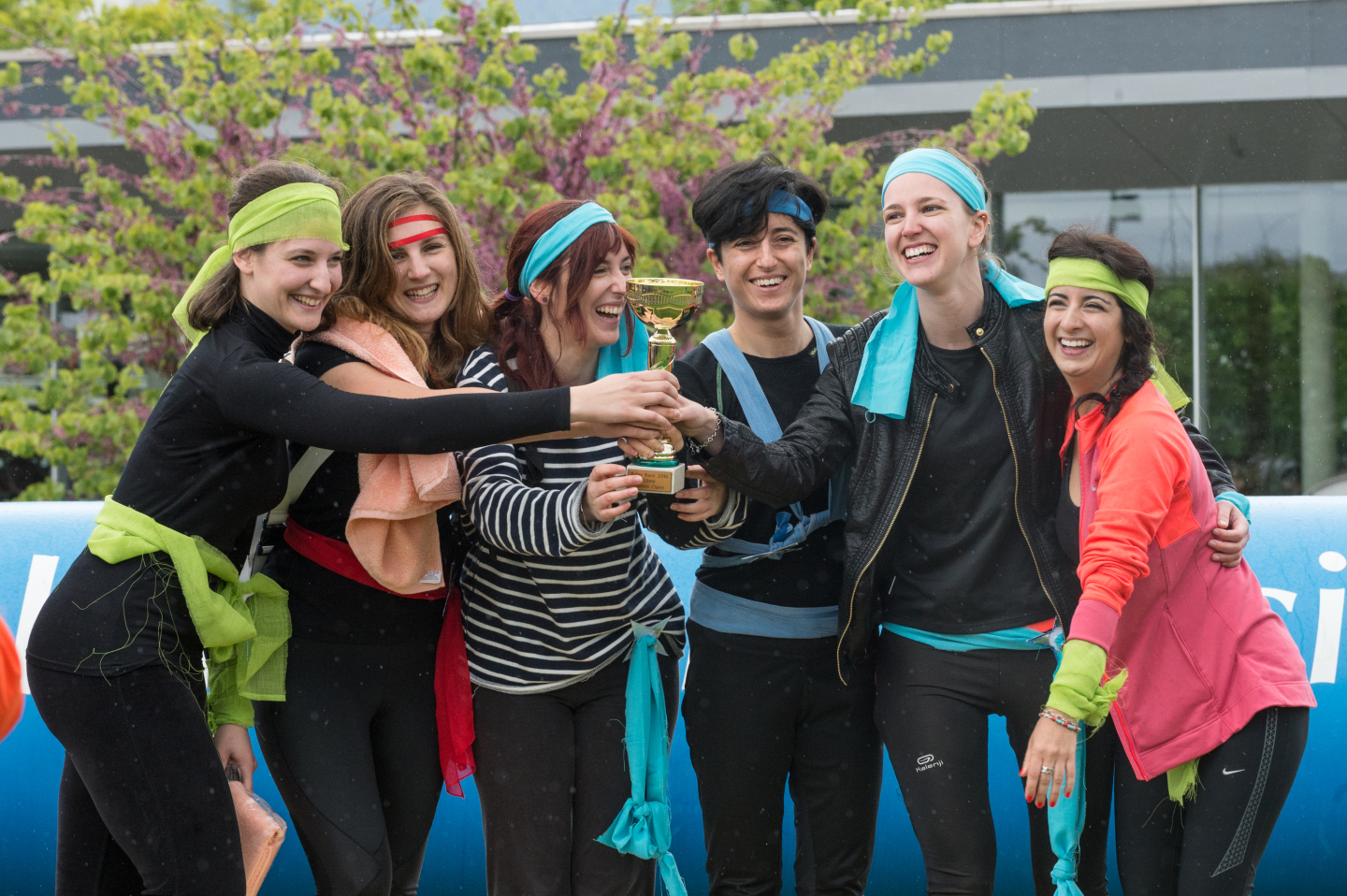 A town within a town
On-site, CERN has a bank, kindergarten, post-office, travel agency and library, not to mention access to three restaurants and free parking every day.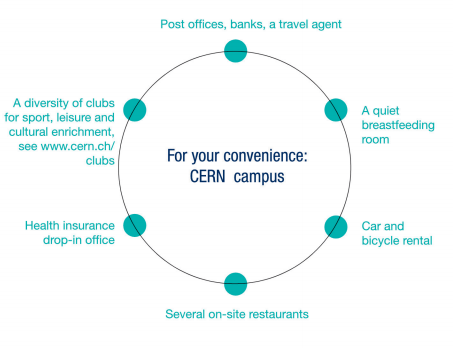 And the chance to join an amazing alumni community!
The CERN Alumni Network started up in 2017 and has grown to over 6200 members (June 2020). It provides those who have left the Laboratory with a means of keeping in touch with CERN and with each other, fostering ambassadorship for the mission and values of CERN and the scientific collaborations, and supports its members with their future career development. Find out more.
Don't take our word for it...
Glassdoor is a website where employees and former employees anonymously review companies and their management. Have a look at CERN's page and see what our employees have to say about what it is like working for the largest physics laboratory in the world.

Wait! There's more!
Different salary and employment conditions apply to different statuses. You can find out more here.