Find out more about CERN and take virtual tours of this unique place to work and learn.
Our culture, our values
CERN is a truly unique organisation, a place where people from all around the world work side by side to probe the fundamental structure of the universe. The Organization's core values are :  integrity, commitment, professionalism, creativity and diversity, each one further defined below. These values underpin the CERN Code of Conduct which is all about the common basic standards of behavior to help us understand how to conduct ourselves, treat others and expect to be treated in accordance with the CERN values.
The Code is intended as a guide in helping us, as CERN contributors, to understand how to conduct ourselves, treat others and expect to be treated.  It is based around the five core values of the Organization. We should all become familiar with it and try to incorporate it into our daily life at CERN.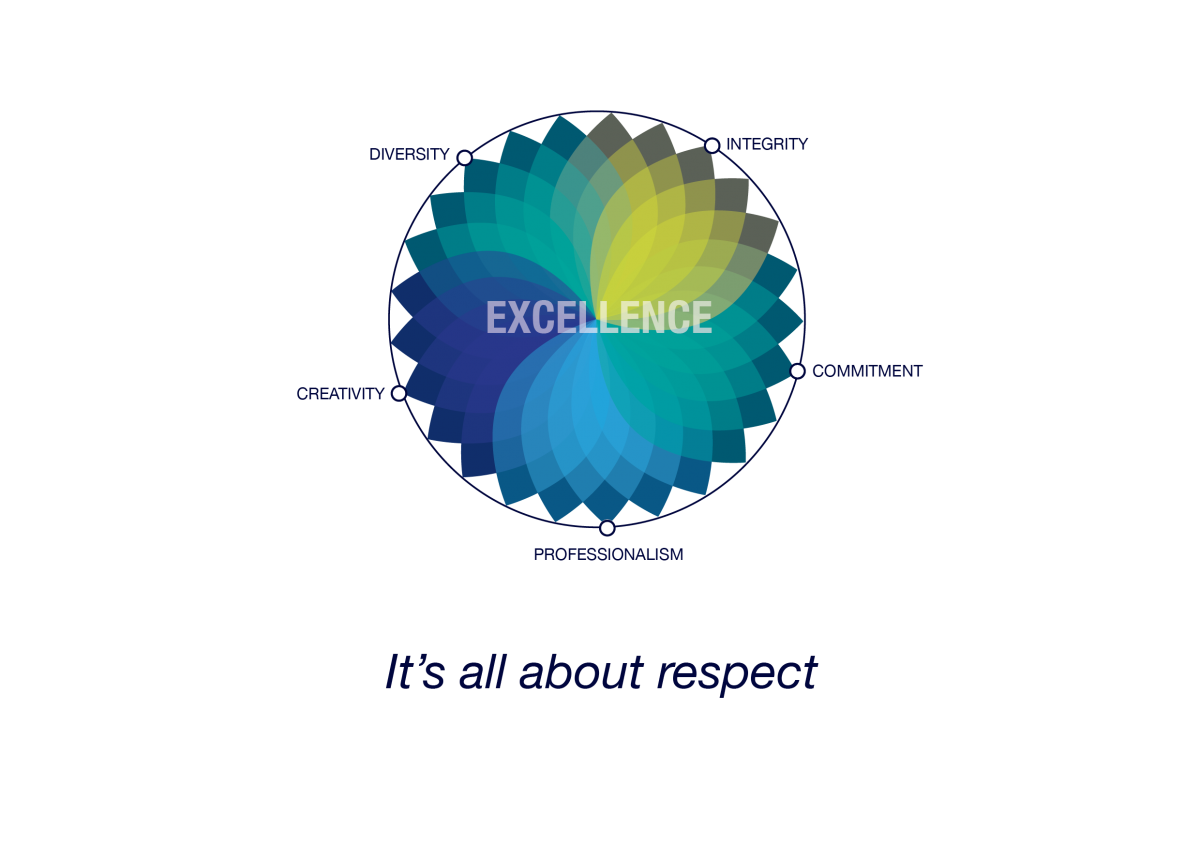 Integrity
Behaving ethically, with intellectual honesty and being accountable for one's own actions
A high standard of integrity in the performance of our work and in our relationships with others promotes a culture of trust and responsibility.
Commitment
Demonstrating a high level of motivation and dedication to the Organization
Our collective commitment to CERN is essential both to the achievement of its mission and the protection of its reputation.
Professionalism
Producing a high level of results within resource and time constraints and fostering mutual understanding
Our ability to deliver and to create a positive work environment permits us to achieve high professional standards, individually and collectively.
Creativity
Being a the forefront of one's professional field, furthering innovation and organisational development
CERN encourages continuous learning and development and values innovation as well as proactive approach to acquiring and sharing information.
Diversity
Appreciating differences, fostering equality and promoting collaboration
CERN's excellence derives from an environment in which the knowledge and perspectives of a diverse workforce are valued and dialogue is encouraged at all levels.
Awards
CERN & the European Commission – promoting conditions for researchers
As part of our collaboration with the European Commission, CERN subscribes to the principles of the European Commission's European Charter of Researchers and Code of Conduct for the Recruitment of Researchers. These principles are best practice guidelines, designed to promote equal rights and obligations for individual researchers throughout Europe by specifying the roles, responsibilities and entitlements of researchers, as well as those of funders and/or employers of researchers. They promote attractive research careers and boost employment and working conditions for European researchers.
CERN was granted the HR Excellence in Research Award of the European Commission in the framework of the Human Resources Strategy for Researchers (HR4SR) following the success of its application in December 2018. CERN is now listed among the HRS4R acknowledged institutions.

CERN strives to keep its webpages and online application experience dynamic and enjoyable for its visitors and candidates and carries out regular benchmarking studies for continuous improvement.
In the Potentialpark Study Europe 2022, of the 105 companies surveyed CERN ranked #15 overall, #22 in the category Career Website, #10 in the category Social Media, #58 in the category Applying Online, and #47 in the category Mobile. View the 2022 ranking of the most talent friendly employers in Europe. 
Since 2002, Potentialpark's market research has brought the voice of the candidates to both employers and universities.
CERN also features in the Universum 2022 top 10 ranking: by engineering students (ranked 6th) and natural science  and IT students (ranked 5th) of the best companies to work for in Switzerland. 
Last but not least, in 2021 CERN is among the finalists in the Linkedin Talent Awards 2021, Switzerland Best Talent Acquisition Team!