Vacuum Technician
United Kingdom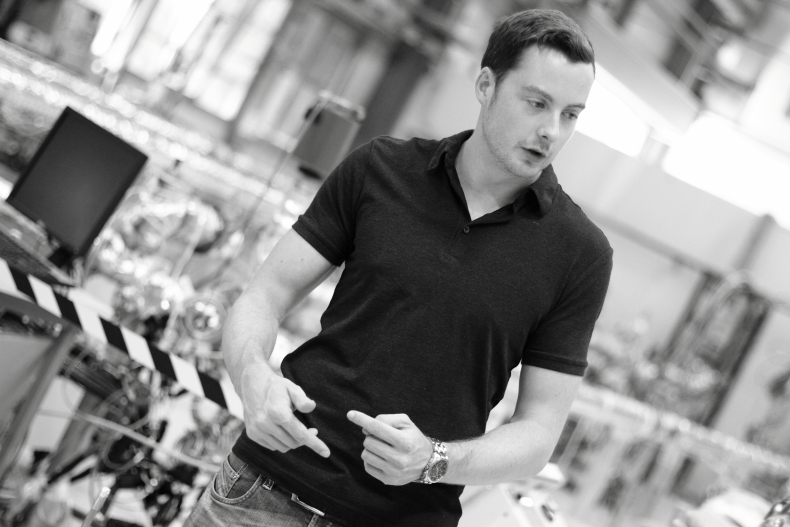 "My message to others out there is not to be scared of change. If you think you're in a niche market, think again: there could be your field of expertise here. So give it a try."
I studied a lot of different things, including electromechanical engineering, operations and maintenance engineering and machining among other things as part of an apprenticeship with a semiconductor company, Zarlink, for whom I worked for a total of 7 years.
How I came to work at CERN is an unusual story: I've always been interested in science, I read books, watched documentaries. One day, I travelled to Australia for a holiday and on the plane I watched a documentary about CERN. When we landed, I got a call from my employer telling me that they were unfortunately going into administration and that it would be best if I looked for another job quickly. Having watched that documentary, seeing vacuum technologies there I figured there must be some people in that field there, so I tried.
And here I am: I am part of the Vacuum, Surfaces and coatings group looking after the LHC beam line vacuum system: I'm responsible for a quarter of the machine and track performance of the vacuum there, tracking performance and reporting findings. Most of the time I work on test benches in the lab to better understand how the machine functions under different conditions. I am responsible for the sputter ion pumps, their storage and their upgrade for which I actually came up with a new concept which is now in use. This is one of the highlights of working here: you can propose new ideas, you're listened to and taken seriously, and you're given responsibilities: you're a real part of the CERN adventure. It's really rewarding. Everybody cares about what they do here: you have to work hard and be willing.
The challenge has clearly been learning French but through daily contact with my colleagues, the workshop staff and contractors, I acquired it quite quickly. CERN courses helped me too. The other challenge for me was the move from the UK to this area, but I see it as one of my greatest achievements which has broadened my horizons and opened up so many doors.
Living here is the best bit! The winter sports and in Summer, Geneva comes alive with festivals, outdoor cinemas, the parks. It's so much more than I was used to in England.
To me, working at CERN is a matter of pride. My family are proud. I'm proud. It's not all been easy, sure, but as we say, nothing worthwhile in life ever came easy. This is so true.
Working at CERN is so interesting, the benefits are great and you get to live in this beautiful area. You grow as a person. I feel I've really achieved something.