Life@CERN for technicians during Covid-19, part I
Teleworking is an opportunity to think differently and do things creatively.
We are all experiencing life in a new "mode" during the COVID-19 pandemic, with telework for most of us in different organisations and companies. It's the same at CERN, where technicians are busy in many different ways. in this series, we take you behind the scenes of their working life in these times of confinement.
For Rémi, in the cryogenics group, it's: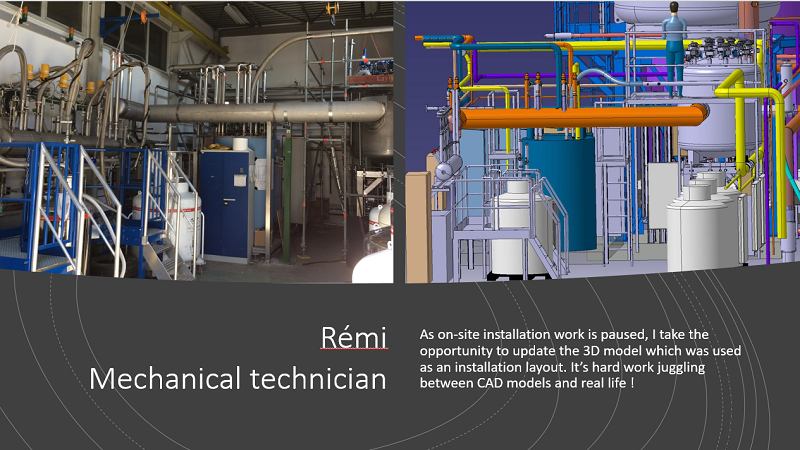 Marcel, accelerator operator:
"I'm currently working on documentation and programming for my team, notably of an electronics card (in the picture), while ensuring my kids get the proper home-schooling they deserve. Constant communication with colleagues is ongoing and key for us to stay connected via conference calls, email, phone and online chat. As for the sweets, they're my fuel for each passing day."
 
And for Edouard, in the Engineering department: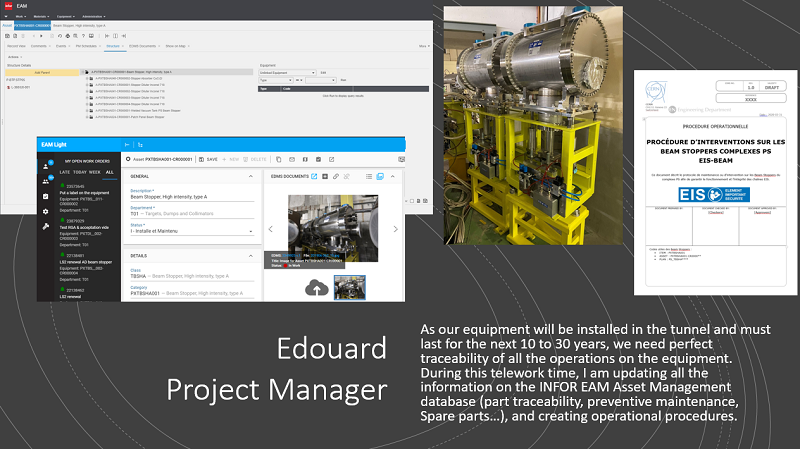 Flory, mechanical technician:
"Like many of you, I am working remotely from home. Where you can focus on the negative aspects of it, I try to look at the positive ones. My work as a mechanical technician is not very easy to do from home. Where I, on a typical day of work, would go to the workshop to assemble an 8 to 1 Combiner, I now walk to the kitchen to get myself another self-made banana/blueberry muffin. This time gives you the space to be more creative, and this creativity I can use again for my design. It also gives me time to read and to do online courses. To stay in contact with my colleagues, we have twice-daily virtual coffee meetings. You connect differently with people in this strange period: where we would have a conversation about the installation of the new Radio Frequency lines in the SPS, we now talk about how one of them will repair their organ (music instrument) or about 'office day', a day where you take a shower, breakfast and your cup of coffee before you get to your laptop and start working. But it is easy to let your work and private life flow into each other, so designating a formal office day is for me the right solution. I hope that you can keep smiling and positive as well that your families, friends and colleagues are all in good health, and this stays that way."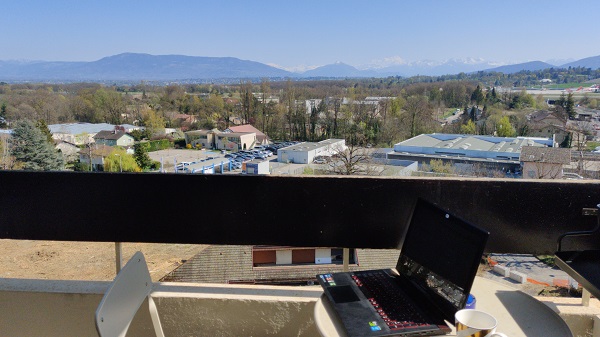 Sandy, accelerator operator:
"Even without an accelerator to operate just now, I still have plenty to do! Our unique machines require their own unique software, and many of us in the Operations department already have programming work to do when we aren't on shift in the control room. This translates readily to teleworking, and I'm able to continue being productive even though I can't reach my office just now. My cat, Archimedes, is happy to have me around more too."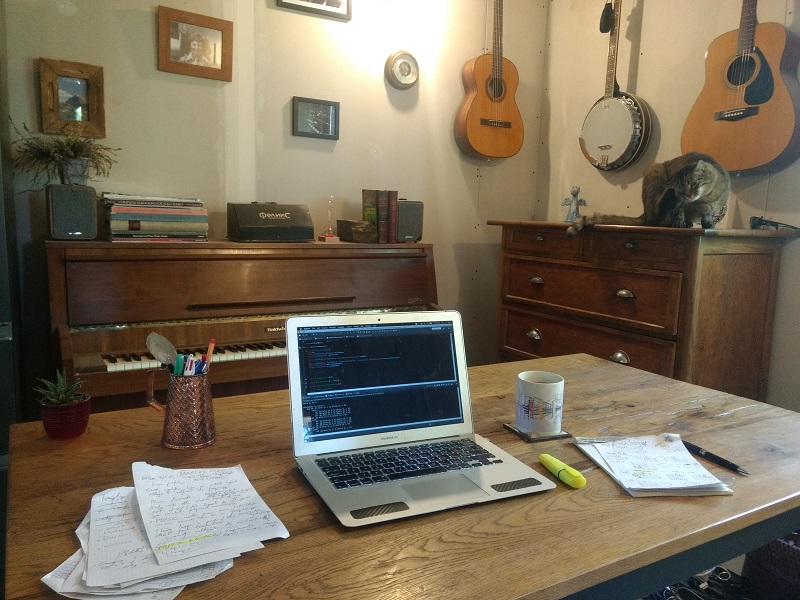 Are you interested in joining this unique place to work?
Check out our many Technician Training Experience opportunities and technician staff positions on:
https://cern.ch/tte and https://careers.cern/alljobs.
Take part!